35 Things only Penn Staters Understand
35 Things only Penn Staters Understand
1. Not having a snow day. Ever.
It snowed a foot last night? Better grab your boots, because class is still on. Campus is a sheet of ice? Better be careful sliding to class.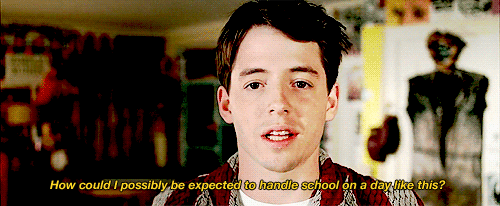 2. The magic of THON.
Even though you're on your feet for 46 hours and undoubtedly cried at some point, it's still the best weekend of your life and you can't wait to do it again next year.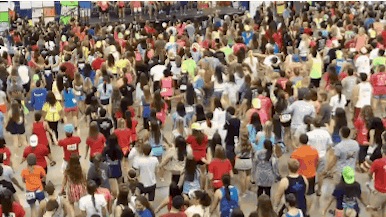 3. The anxiety that comes with getting football tickets.
And constantly refreshing for fifteen minutes before they go on sale. Also, the relief of finally getting them – and crawling back into bed (after texting all your friends that you got them, of course).
4. 8 A.M.s in Keller.
So, so far. Is it too late to turn back?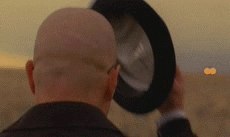 5. Mad Mex Mondays.
Dirt cheap burritos and margaritas for the win.

6. Scheduling classes on your phone at midnight on a Friday.
…and refreshing eLion at the exact right time and getting all of the classes you wanted…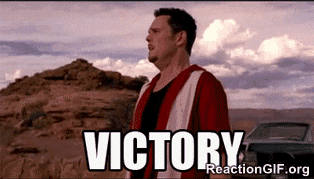 …or forgetting entirely and ending up on the waitlist. Damn it, fun party. Damn it.

7. The squirrels.
Fearless and friendly as they are, you still can't understand how squirrel girl gets hats on them.
8. Mike the Mailman.
The coolest mailman ever, and quite possibly the coolest man ever. I've never been so happy about mail before.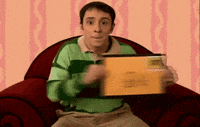 9. Penn State Football.
It's not just a sport. It's a culture. It's waking up at 8 A.M. to tailgate with over 100,000 friends. It's white outs. It's dominating the state. It's Penn State.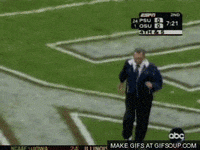 10. The greatness of Creamery Ice Cream.
You've tried – and loved – every flavor. Even Peachy Paterno. Thank you, Berkey Creamery. We love you.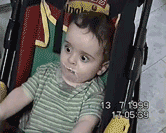 11. West Cookies.
Enough said.
12. What canning is, and why you do it for a weekend.
Standing on the side of the road, dancing, and collecting money in cans until the sun goes down. Even on rainy, cold, or snowy weekends it's totally worth it because you're raising money FTK. Plus, the home-cooked meal and fun weekend with friends is pretty great.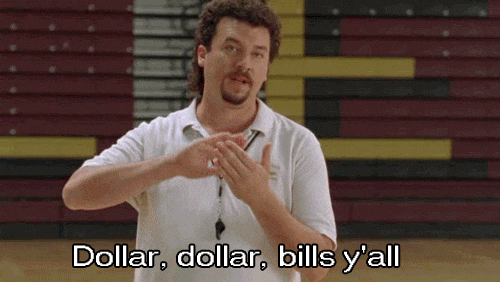 13. Going to the Phyrst on your 21st.
If you turned 21 and didn't get a green hat, did you even turn 21?

14. Rushing to submit a paper or quiz before ANGEL shuts down at 3 a.m.
We've all done it. Am I right, procrastinators?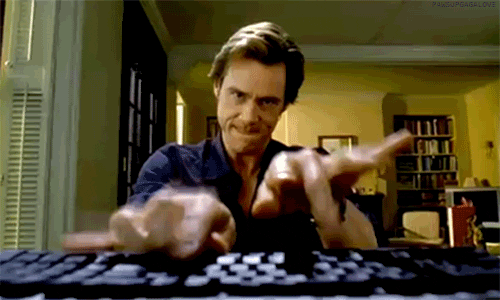 15. 55 Days of Cafe.
You know what it is and you dreamed of it every day since you were a freshman.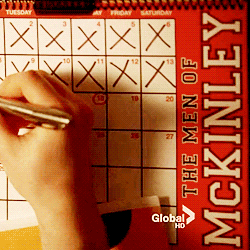 16. Getting the latest stall stories.
Hands down the only good part about dorm bathrooms, and always the highlight of your week.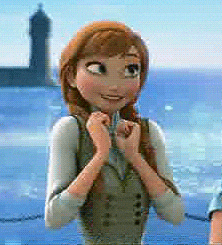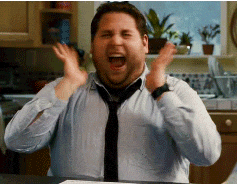 17. BLOOP.
You know that this is actually the Blue Loop and not an outtake at the end of a movie, although the stories are just as great as most bloopers.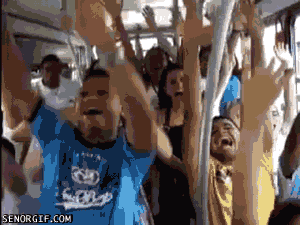 18. The HUB.
You don't just understand it, you've spent at least one night there and have fended off countless flyer-hander-outers. It's the go-to meeting place for group projects, lunch, and a quick huddle to warm up on your way from Frat row to East. What it isn't? A playground. (Recent grads, you know what I'm talking about.)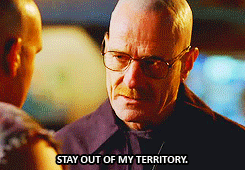 19. The unpredictable weather.
Can I get an umbrella? No, seriously, I'll probably need it at some point today.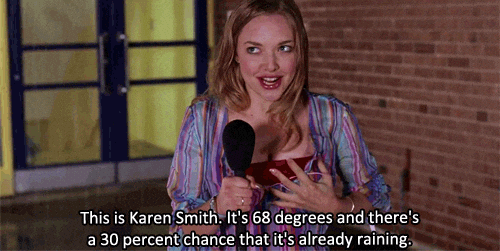 20. Canyon Pizza after 2 a.m.
That $1 slice is like a slice of pure heaven. But only after 2 a.m. Don't even try going sober.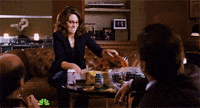 21. Grillers.
The grossest, but also the best, grilled cheese ever. RIP.
22. The Crowd in Beaver Stadium.
Zombie Nation. White Outs. The Wave. Need I say more?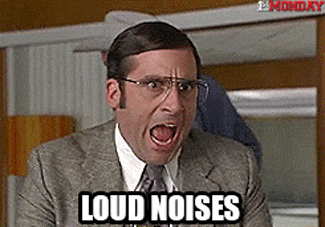 23. ECON in 100 Thomas.
Okay, so maybe you don't understand the ECON part. But you know how it feels to walk into a classroom with 700 seats as a freshman.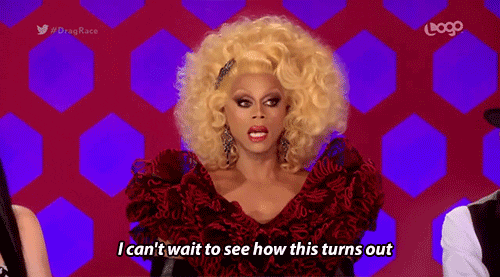 24. Sunday Brunch at Pollock.
The best – and only – way to start your Sunday.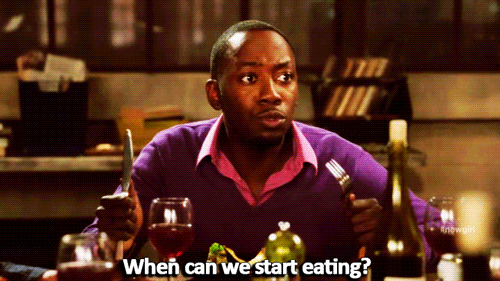 25. The Mifflin Streak.
So much nakedness. Why did we think this was a good idea?
26. Summer Trips to Artsfest.
The best thing to happen all summer.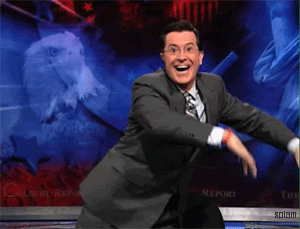 27. Blue White Weekends.
After a long couple of months without football, it's everyone's first chance of the year to watch Penn State's team show what they're made of, and of course that means going all out. Did we even make it into the game? I can't remember anything.
28. Almost being killed by a biker – pretty much every day.
Rules? There are none. At least for the crazy biker trying to make it through the crowd on the way to class. Walkers, beware: it's mayhem out there.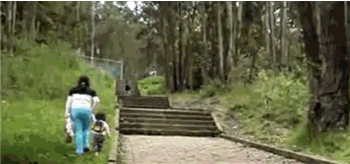 29. Getting stuck behind a group of slow walkers.
The complete opposite of the bikers, these slow walkers are in no hurry to get anywhere. Good luck getting around them without having to run through the grass.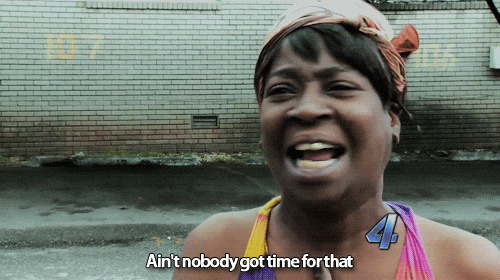 30. Hating the media.
And no, your Sandusky jokes aren't funny, either.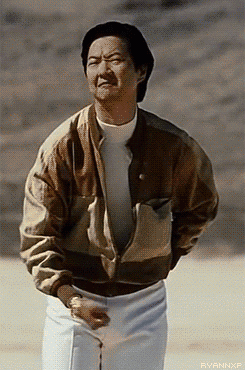 31. Café on the first nice day of Spring.
Finally, a reason to skip class and day drink. The joy is unreal.
32. Waiting in line to get your pic at the Lion Shrine.
Then posing awkwardly as everyone else watches, willing you to hurry the f**k up so they can take their own picture already.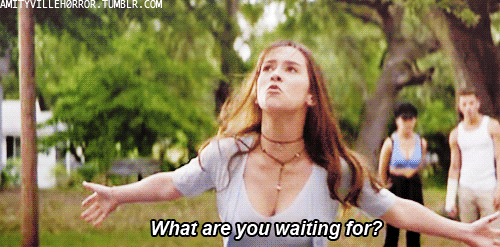 33. Telling people about Penn State
The love is real.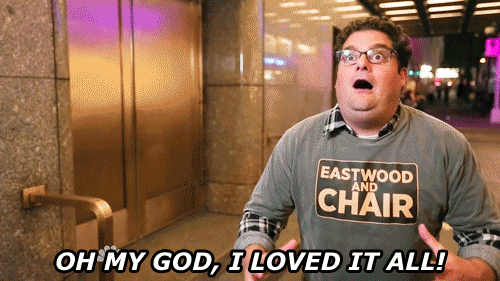 34. When someone mentions graduation. 
No. Just no. NO.

35. WE ARE!
….. you know the rest.
You can follow Sarah on Facebook to Twitter
---
2 responses to "35 Things only Penn Staters Understand"