Catalonia is undoubtedly one of the most beautiful regions in all of Spain. Between its coastal towns and historical cities, it's easy to see why this area is one of the most popular destinations among travelers visiting Spain.
Also known as Catalunya, this autonomous community showcases the scenic Costa Brava as well as part of the Pyrenees.
If you are looking to explore more of this region but don't know where to start, consider these cities below. Here is a list of 8 cities that you have to visit in Catalonia, Spain!
Girona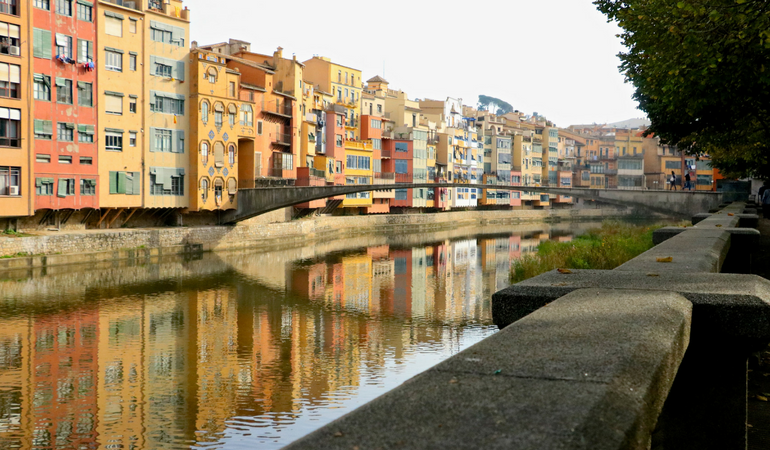 As you walk along the Onyar river surrounded by pastel-colored facades you begin to wonder, "How do places like this actually exist?" That is exactly why I fell in love with this fairytale city.
Girona has the quintessential charm that I truly admire. Forget the crowded tour buses and swarms of people. You won't find that here.
Instead, you will be taken back to an earlier time in history- one with medieval fortresses and enchanting architecture.
With its rustic cobblestoned pathways and its intermittently scattered bridges, Girona is truly amazing. Whether you stay for a day or a full weekend, Girona is an enchanting city that will easily steal your heart.
Tarragona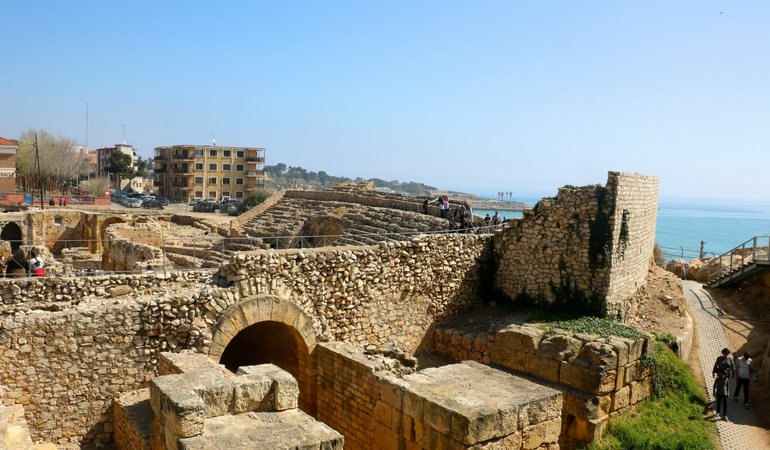 If you are staying in Barcelona and are looking for a nearby day trip, book a train ticket to Tarragona. Undisturbed by major tourism and significant commercialization, Tarragona is a historical city with a casual ocean view.
Although its pristine location along the Mediterranean coast is enough to draw in visitors, this is not what attracts its frequent travelers. Today, this city offers a wide array of ancient ruins that once stood as the Roman Empire. In fact, Tarragona boasts some of the most intact Roman ruins in all of Europe.
Meander through its old town and envision what life was like during this historical time period. Once you've worked up an appetite, enjoy a lively food scene in its rustic city center.
Sitges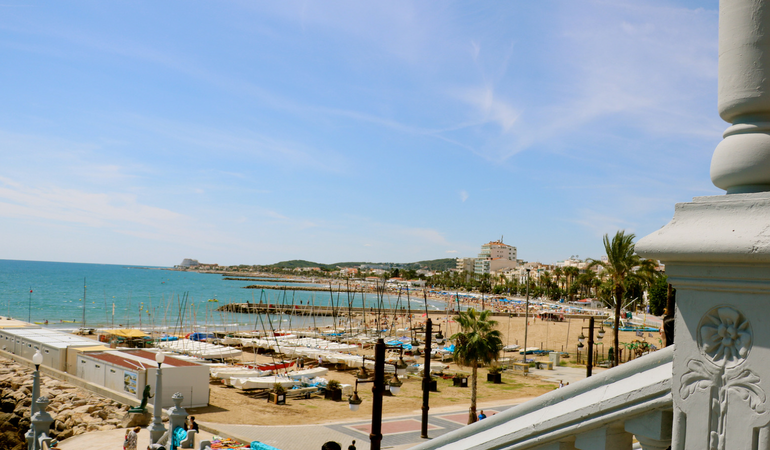 Looking for a little R&R? If so, that means it's time to take a trip to Sitges. Even though this seaside town doesn't showcase any historical ruins or world-renowned architecture, it has simple qualities that are highly admirable.
All it takes is a quick train ride to reach this coastal city. Once there, enjoy the town for its natural attractions. Sitges offers an incredible sea front as well as a beautiful cathedral, making it a lovely destination for many travelers.
Barcelona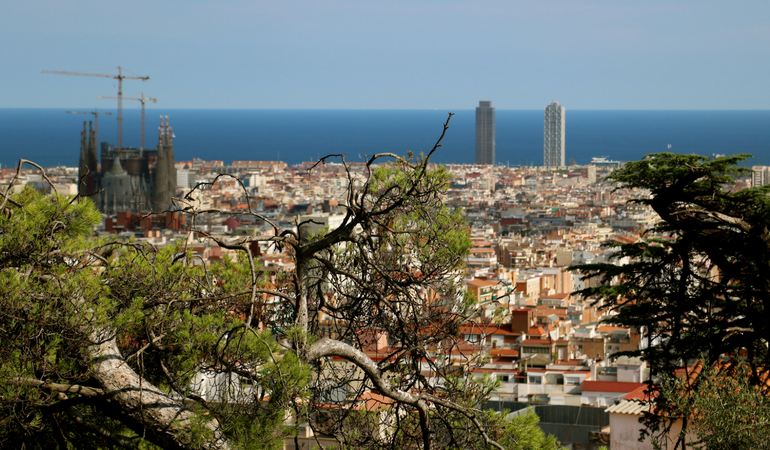 Now I couldn't talk about this region without mentioning it's pride and joy, Barcelona. Known as the second largest city in all of Spain, Barcelona is a metropolitan city that stands as the region's capital. This city is unlike many in Spain, and that's because Barcelona has a culture all its own. Sure they have their tapas bars and gin and tonics, however, the similarities stop there.
After traveling to every corner of Spain, I can easily say that Barcelona is the most diverse and eclectic city in the entire bunch. Once you venture beyond the touristy Parc Guell and Las Ramblas, you will be able to value the city for its truly unique qualities.
Figueres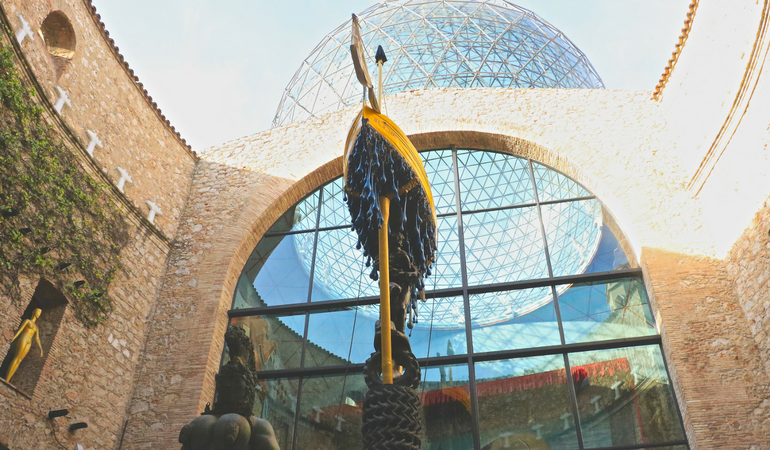 Figueres itself is a nice city, however, that's not what attracts over a million visitors each year. When people travel to Figueres, it's most likely to visit the Salvador Dali museum.
Salvador Dali was an artist that revolutionized the surrealist movement. In fact, this man is one of the most recognizable surrealist artists that has ever lived.
So what does Salvador Dali have to do with Figueres? Well for starters, he was born there. Aside from that, there is now a museum in his honor that showcases his brilliant work.
When thinking of an art museum, don't picture painted canvases hung on a blank, sterile wall. Dali's museum offers so much more than that. Visiting this museum you will see larger than life pieces that exhibit a glimpse inside Dali's mind and creativity. Whether you understand his intended message or not, this museum is an incredible illustration of surrealism that definitely deserves a visit.
Tossa de Mar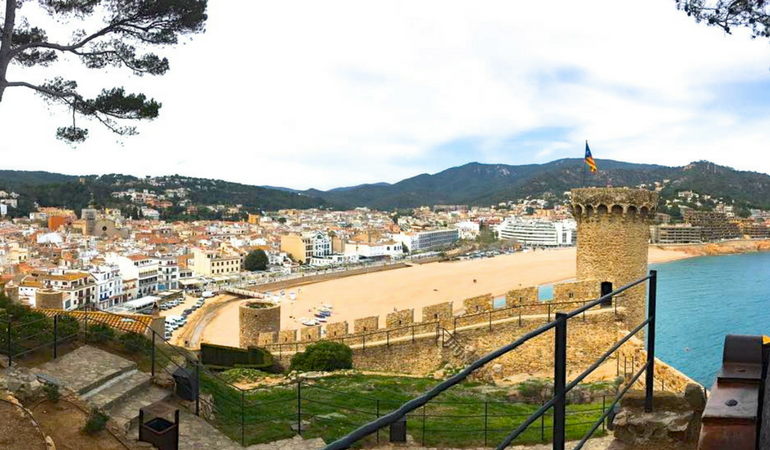 The first image I had of Tossa de Mar is something I will never be able to erase from my memory. Picture a stoned fortress tipping at the edge of the sea; with its original structure seamlessly blending in with the rocky cliffs below.
Even though Tossa de Mar is a tiny little place, it still deserves some proper recognition. If you value quaint cities with unique character, Tossa de Mar is right for you.
Don't come here with the expectation that you will have a busy itinerary, you won't need that here. All you need to do is get lost through its narrow, cobblestoned streets. From there, the city will be unfolded piece by piece.
Dine in one of its ocean front restaurants, explore its ancient fortress or take an afternoon siesta on its white sandy cove.
Blanes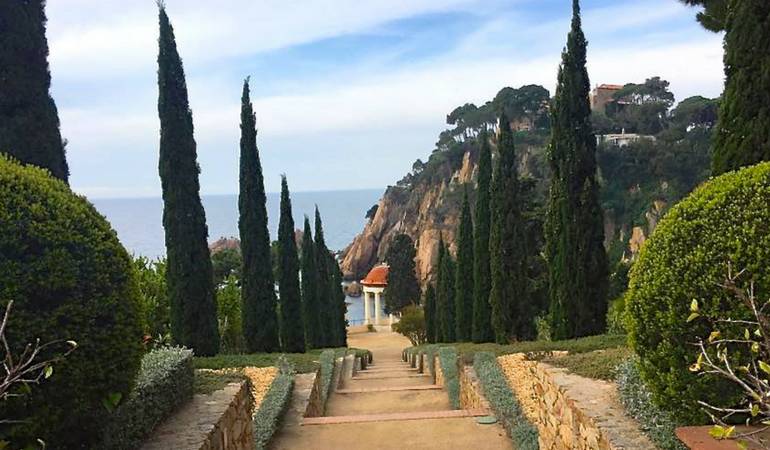 One of the most peaceful places I've ever come across while traveling was in Blanes. Although this is a small city, it hides a hidden gem that I still think about on a daily basis.
Located in the center of Blanes lies a botanical garden filled with exotic plants and picturesque vistas. In fact, while touring this garden, I came across an open gazebo overlooking a plunging cliff and a turquoise ocean, which was one of the most beautiful places I've ever laid eyes on.
Cadaques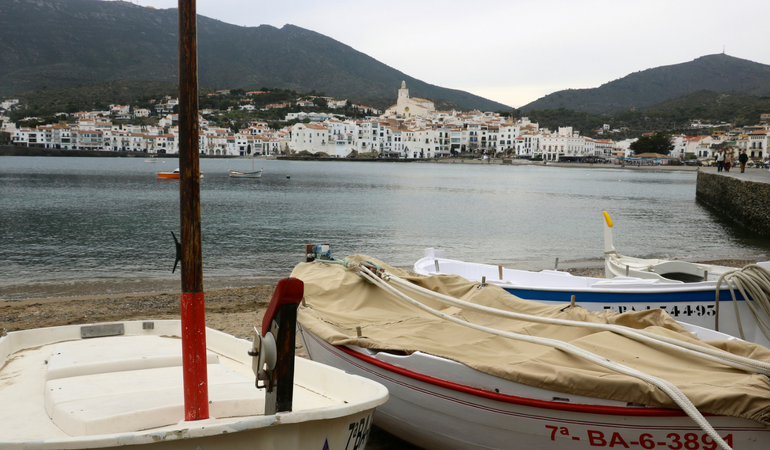 With traditional whitewashed buildings and a secluded bay, Cadaques stands as one of my all-time favorite places within Catalonia. Why exactly? Well, I can't fully explain it. All I can say is that Cadaques is one of those destinations that holds a special place in my heart, even though it has been almost a full year since the last time I've visited.
It's one of those places that your mind wanders to its secluded cove while sitting at your all too-familiar work desk back home. Its raw beauty is something that is categorized in its own genre.
There is no schedule for iconic sights, nor is there an urgency that commonly creeps in while seeing a new destination, Cadaques is just a simple town with a signature charm.
Spend your day watching boats drifting in its harbor or go for a walk along its scenic coastline. No matter what you choose to do, the breathtaking views can be taken in anywhere.
Have you been to any of these places in Catalonia? If so, which was your favorite? Let me know in the comments below!