Now I'm not talking about its restaurants or tapas joints, those are great all in itself, but what I'm really into are the food events that you can find throughout the entire city during any time of the year.
If you were to travel around Spain, most cities (other than maybe Madrid) would only have traditional Spanish cuisine. Barcelona, on the other hand, showcases a wide variety of food from all over the world.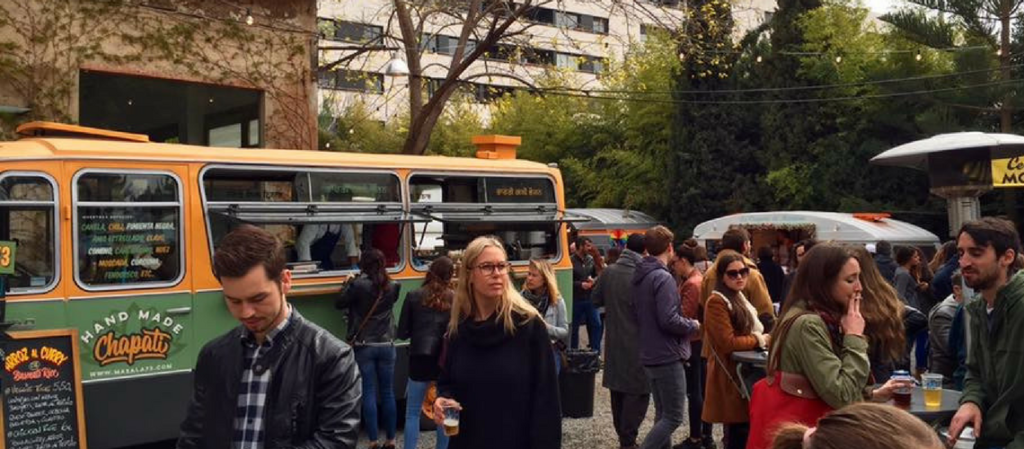 Whether you want vegan, Mexican or Thai, Barcelona has it all. This city to me has the most diverse food culture in all of Spain, which I think deserves a trip all in itself.
Get your discounted flights to Barcelona here with Student Universe
While Barcelona has the traditional Spanish food and Mediterranean cuisine, they also have a progressive vision when it comes to their culinary style. This can be seen not only in the cities many diverse restaurants but also in their street food culture as well.
Top 10 Ways to Enjoy Barcelona For Free
Every month you can find some type of street food event throughout the city. Whether it's the Palo Alto Market, Eat Street, or any other food truck event, you can always find some tasty treats in any of these markets.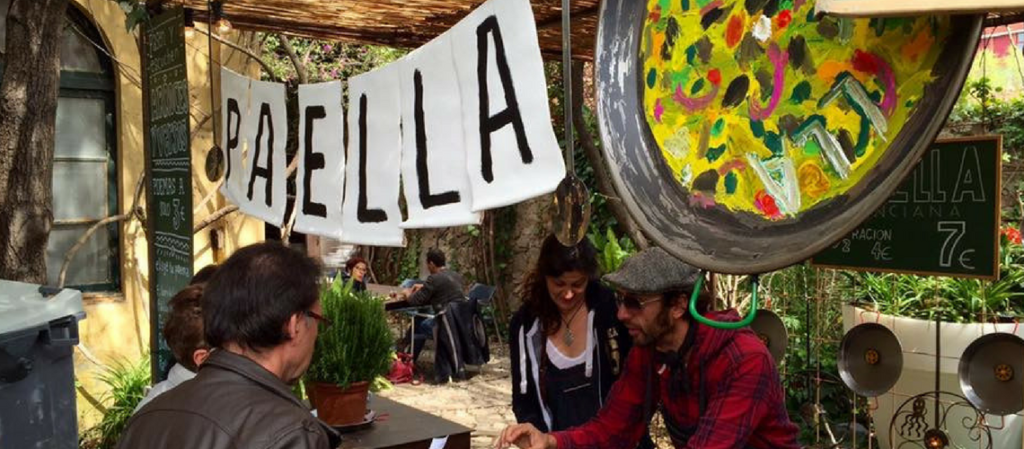 And let me just say, do not be expecting a little taco stand or french fry shack… oh no, it is so much more than that. Each food truck has a specialty, and they have perfected whatever that may be. These dishes are creative, unique, and downright delicious.
They always have a pop-up cocktail bar as well so you can sip on a cerveza or sangria while waiting for your food. Depending on the event, some even sell local handcrafted specialties. Lastly, you can always find a local band or DJ playing in the background.
There are two food street markets that I've been to within the past month that I definitely want to share with you. These two are the Born Street Food and the food trucks for La Merce.
Born Street Food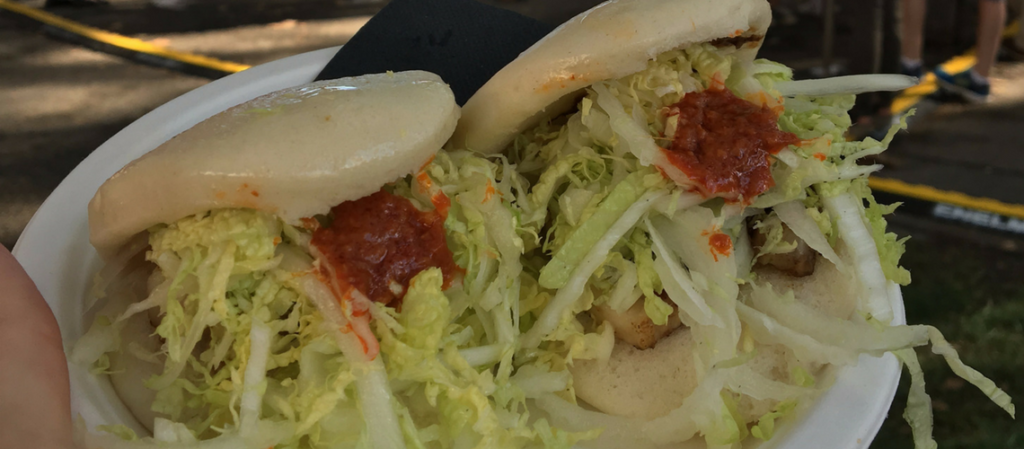 The Born Street Food festival took place on September 15-17 in Plaza Pla da Palau, which is right in the city center. My friend Nina (who is also a little foodie like myself) and I came to check this place out after finding out about it online.
This festival had a DJ, sitting area, stand up tables, two bars, and at least 8 tents with local vendors. After taking one lap around all of the tents, I knew it would be a very difficult decision on which to sample first.
Nina and I ended up splitting black truffle gnocchi and Asian pork steamed buns that were both to die for. Both items were made fresh to order and cost about 6-8 euros per dish.
Food Trucks for La Merce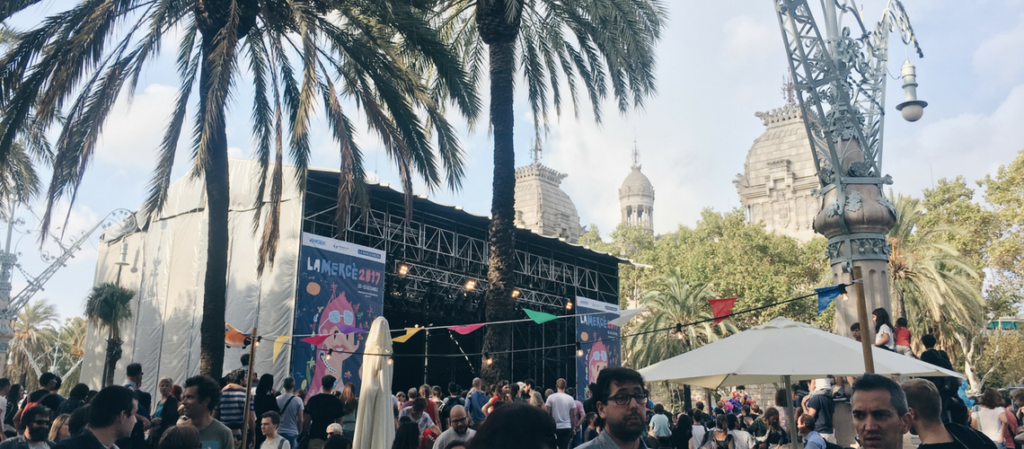 More recently, Barcelona had a major holiday to celebrate one of the city's patron saints. This festival lasted 5 days and is full of concerts, parades, performances, and most importantly food. Over by the Arc de Triomphe, food trucks lined the entire park, with around 15 different stations to choose from.
Best of all, this was where one of the main stages was for the holiday, which meant there was always some type of performance to watch while grubbing on a delicious meal.
I embarrassingly have to admit that I came here three days in a row for dinner… but you would too if you tried these places yourself.
Since I became a frequent visitor in the duration of this food market, I was able to sample a wide range of food trucks. One of my favorites was an Asian truck that sold yakisoba noodles and giant steamed pork buns.
Aside from that, this market had homemade burgers, pita stands, a pop-up gelato shack, and even a Mexican taco cart.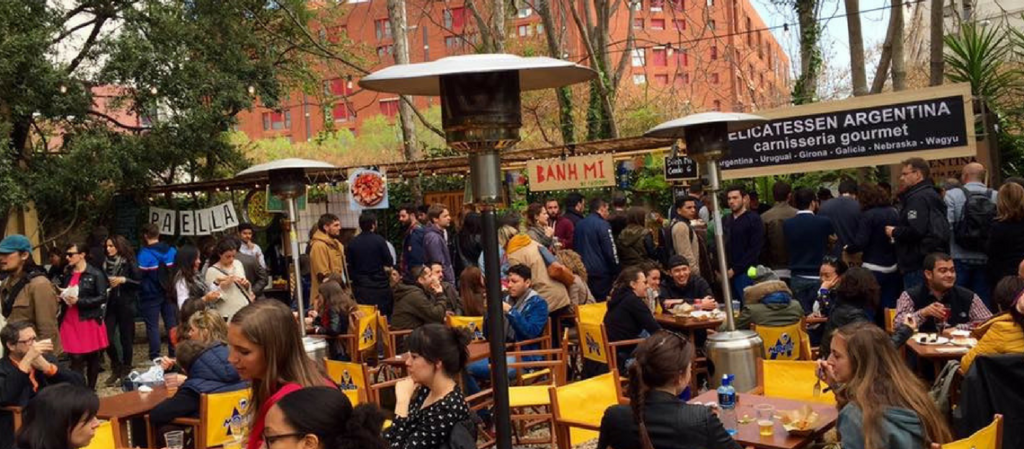 Let's just say this food market would be my favorite spot in Barcelona if it was open year-round. However, with that being said, most of these food trucks can be seen at other local events like Eat Street and Palo Alto market which occur more frequently throughout the year.
If you are coming to Barcelona and want to get a true local experience, try checking out the street food scene. This is a great way to get a taste of Barcelona's food culture and see the city from a different perspective.
Check out Go Euro for more deals on cheap flights to Europe.
Below are some of my favorite shots from all my visits to local food markets.